JACK'S BACK AND OTHER COMMERCIALS
It's not fine art, it's applied art. It's the difference between sculpture and architecture. Sculpture can be just about anything, but architecture has to be something you can live in and work in.
– Dick Sittig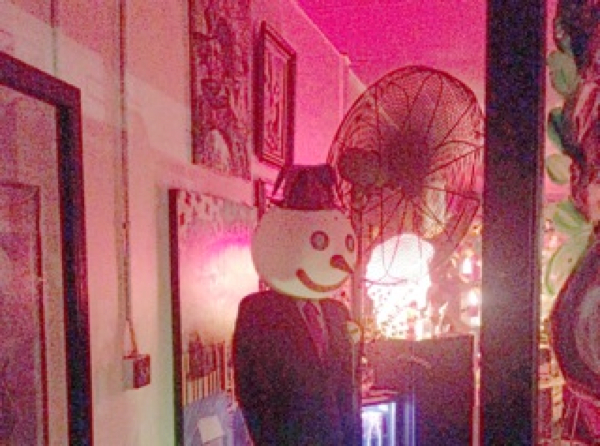 WHAT CAN ART DO
IN THE FACE OF SUCH POWER?
In the early days of Internet TV,
it was not
uncommon to see
the same yogurt commercial
Fuck fine art; let's advertise.
From 7-10pm on Thursday, April 2,
please join us for a special screening of recent ads
selected by Travis Diehl,
with an emphasis on the "Jack's Back" campaign by
Secret Weapon Marketing for Jack in the Box,
one of the longest-running and most successful campaigns in history.
A program of forty-five minutes will screen on loop.
Refreshments provided.
The screening is co-sponsored by metro pcs and East of Borneo
on the occasion of 
"The Jack Box Death Trip," 
a new essay by 
Travis Diehl
, published by 
East of Borneo
.